My children are always looking forward to their own birthdays as well as my honey's and  mine. Why so?  It is not just that they will get presents anyway. They will meet many people, and it is a party.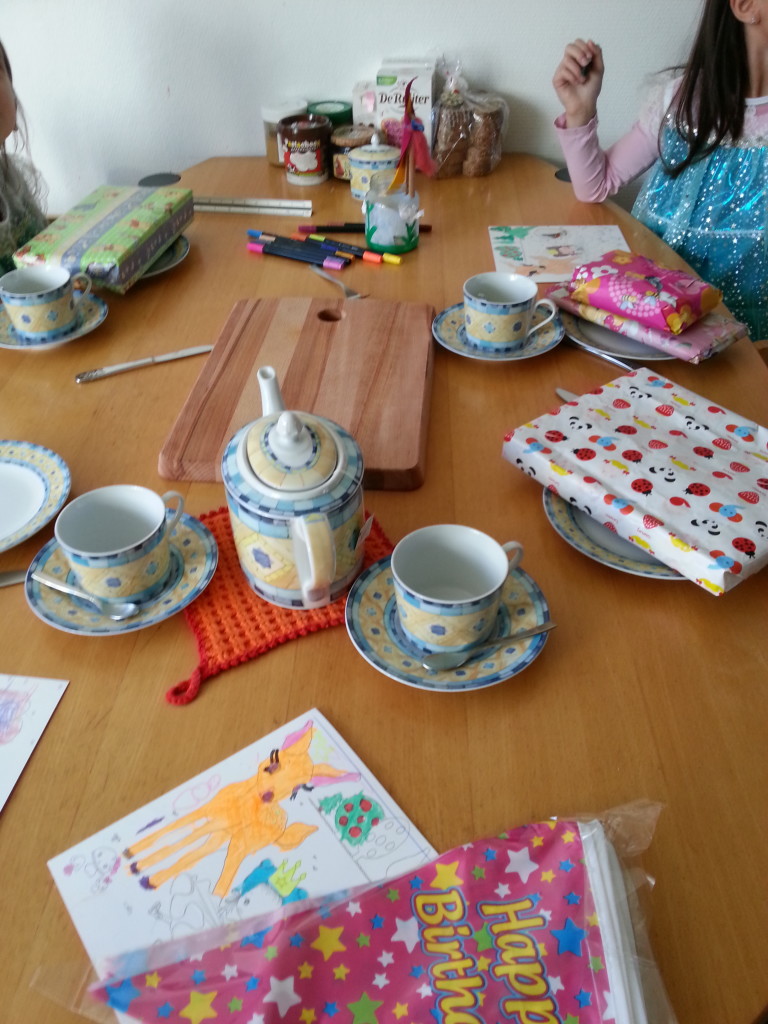 Since a few weeks, they kept asking when my birthday came. They knew the month, they knew the date, but they did not know exactly how long it would take.
Yes, I had my birthday.
Guess how they and their father arranged the party? They packed the gifts together a day before. Early in the morning my biggest daughter came to lie next to me (they come to my bed every morning). She said: Happy birthday mom. I love you very much.
She kissed me. She touched my face and asked: "Does your tooth still hurt, mama?" (I got a tooth infection. It was surgery two months ago).
"No, it is gone my dear," I answered her.
"I wish you would not be sick forever, mom!" she exclaimed.
She left my room. She went back to her room to wake her little sister.
The little one also came  to my room and wished me happy birthday. Both of them went downstairs. My honey started getting up. He went upstairs to pack the gifts for the children. He could not do it the night before, because the kids were always by his side.
I was not allowed to go downstairs till they called.
"Mama! You can come down now. We made the table!" they called.
They did it. They put plates, stuff to put on breads, gifts and tea on the table. They did it just like we we do it for birthdays.
The biggest kid sad: "I do not know how to use the boiler, so I made tea with cold water. "(Luckily, she did not use the boiler).
Can you imagine how happy I was? I love them more than I can say. Thank you very much for being my kids. Love you.